REHM INSURANCE & FINANCIAL SERVICES – An independent insurance agency
Rehm Insurance & Financial Services is an independent insurance agency located in Mankato, MN and serving the surrounding areas. Rehm Insurance & Financial services is truly one agency built to help you with all your insurance and financial needs. Reegan Rehm is the owner and principal agent at Rehm Insurance & Financial Services located in Mankato, Minnesota. Reegan has lived in Minnesota all his life and is proud to call "the land of 10,000 lakes" his home. He graduated from Gustavus Adolphus College in St. Peter, Minnesota, where he received his Bachelor of Arts degree in Accounting. He also played on the Gusties hockey team while he was in school in St. Peter. In his spare time, Reegan continues his passion for hockey by coaching and being active in the Le Sueur/St. Peter Hockey Association.
ABOUT THE REHM FAMILY
In 2002, Reegan and his wife, Gretchen, moved to the Mankato area where Reegan transferred to Gustavus Adolphus in St. Peter from Wayne State University in Michigan. Reegan and Gretchen are blessed with three children Ryker, Reese and Rogen. The Rehm family has found the Mankato area the ideal place to plant permanent roots to raise their family.
INDEPENDENT INSURANCE AGENCY SERVING THE MANKATO AREA
When it comes to serving the Mankato area, Reegan says one of the best parts of his job is getting to know new people as well as connecting with the people and families that make up the Rehm Insurance & Financial Services family. Reegan and his wife are active members of the community and believe that they are investing in a better Mankato. Reegan is a member of Greater Mankato Growth and finds great satisfaction in coaching and serving on the advisory board for youth hockey in St. Peter.
GETTING TO KNOW THE CLIENTS NEEDS AND GOALS
"The relationships become even stronger over time," he says. "I get to know them, but I also get to know their needs and goals. This allows me to look at the 'big picture' and really find the best kinds of insurance solutions that will help them achieve what they desire."
Choosing the right insurance agent can make a big difference – learn more about why choosing an independent insurance agent like Rehm Insurance & Financial Services should matter to you.  Learn more
---
OUR CLIENTS SAY IT BEST
At Rehm Insurance & Financial Services, we pride ourselves on the service we provide to our clients. If you appreciate our relationship and service we've provided, please let us know by reviewing us on Facebook, Yelp, Google or sending us an email.
"Reegan drove to my home to make sure I was OK after my roof and gazebo were totaled. I lost 3 trees and large limbs off of 4 other trees as the result of many tornadoes that devastated the cities of Elysian, Waterville, and Morristown in my area… plus a number of other communities nearby. When he arrived, I was working with friends who were cutting up a large limb, we were also dragging branches to the curb. Reegan pulled a chainsaw out of the trunk of his car and cut up an entire very large pine trees that was downed in the storm. He is the BEST agent I have ever had!!!!"
– Sonia Z. / 10.4.2018
"Reegan is very knowledgeable in the insurance world. Been very happy with the service we have received and the rates are very good. If you are looking for a car insurance guy – he is the one."
– Pat J. / 8.23.2018
"Very quick to respond after auto crash, also helped with a rental car insurance claim for windshield damage. Prompt. Accurate. Great service."
– Diana P. / 10.5.2017
"Good customer service and advice."
– Diane P., Maple Grove, MN / 10.05.2017
---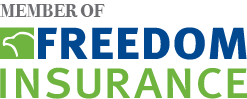 For more information about this independent insurance agency, or to contact Reegan Rehm directly, call 507.345.3366 or email him at REEGAN@REHMINS.COM.