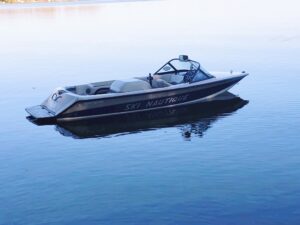 Whether you are in the market to buy a used boat or sell the one you have, there are a few tips that can make the process run more smoothly for all parties involved. Taking a moment to do some research can not only save you some money, but will help any sale conclude with two satisfied parties!
Today's Wild Market
Between supply chain issues resulting from a worldwide pandemic, to an anxious recreational crowd, the used boat market in Minnesota these days is rather crazy. Costs are going up at a rapid pace, and some people are finding themselves selling a used boat for even more than they paid for it in the first place.
No matter which side of the sale you are on, there are some ways to make the transaction sensible for all involved.
Professional Assistance
While you might think of selling a boat much like selling a house, there are some major differences between realtors and boating salespeople. 
Only California and Florida require a boat salesperson to be licensed. This means any number of non-expert salespersons could be trying to sell to you.
Additionally, if you are seeking a pro to help with your sale, the charge for their assistance ranges around 10% (of the sale price). Depending on your needs, this is a hefty price tag, so be sure to weigh your options.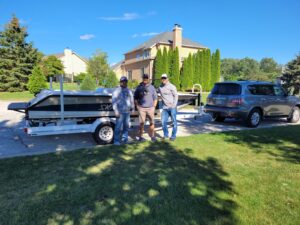 Where To Buy or Sell
You have plenty of options when selecting just where to buy or sell your next boat. From a personal kayak to a major yacht, there are a plethora of options, especially thanks to the Internet!
1. A Boat Broker (for that BIG purchase!)
Ask around your area for the best brokers. Getting some opinions from those that have been there is always a helpful start. Brokers are often more professional, with some even being licensed or a member of the Certified Professional Yacht Broker association, which means they've not only passed a test but taken an oath to provide the utmost in service. Yes, these brokers charge for their services, but you might appreciate having a pro handle taxes, tags, and intricate details of the sale process.
2. Private Sales
A sale from one party (the seller) to another (the buyer) is very common in the boating world. If you aim to work amongst yourselves, it is wise to find a contract that is legally binding and have the parties notarize signatures to make it official. 
While it would be nice to think a handshake can seal the deal, even trusted sales should have paperwork to back up the ownership. 
3. Online Sales
Of course, the Internet, with sites like Ebay to Craigslist, has a wide assortment of sales options, too. Parties on either side of a sale should use caution here, as you never know the true intentions of the nameless and faceless "other side."
Many less-than-virtuous users are ready to scam others, so always proceed with caution.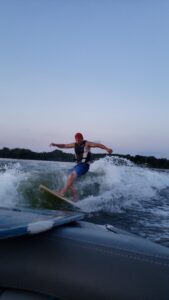 Insurance Above All
No matter your choice for a purchase or sale, the one thing to be sure of is that you are covered by your insurance plan. Yes, even our fun "toys" like a used boat need to be covered!
If you are a new buyer, be sure your boat is appropriately covered for any unforeseen accident or issue. Minnesota requires boaters to be insured with certain policies to be legal, and others may be required to fully cover your purchase price (or, God forbid, any injuries or additional property damages.)
If you are selling your used boat, you may need to make sure your policies are fully updated to reflect the change. You don't want to overpay if the boat is no longer yours, but you also may need to reevaluate some bundles or multi-policy packages, depending on the outcome of your sale.
We Have Your Back
Thankfully, these changes in ownership can be done easily when we have your back. Reach out to our team when you are considering a new purchase. We can evaluate the costs of the proper policies, and be sure you are covered fully.
Every family has unique needs, even for the same exact boat. Schedule an appointment today with our team, and we will be sure to tailor coverage policies to fit your precise needs. Happy boating!