October 13th, 2021 by
rrteam
We understand how confusing insurance policies can be, especially if you don't work in the industry day in and day out, like we do.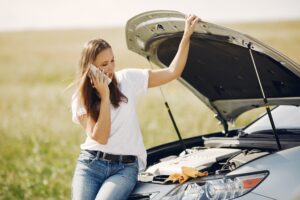 One of our goals here at Rehm Insurance & Financial Services is to make sure that our clients know exactly what they're signing before they sign it. The last thing we want to do is sell you a policy or set you up with a plan that you don't understand.
We are always able to walk our clients through the insurance jargon (that can be foreign to the layperson's eye) during our one-on-one meetings.
But to help you feel more confident and comfortable coming into meetings, we recently put together a blog article that explains some of the most commonly misunderstood terms.
Let's dive into some more!
Adjuster
An adjuster is the person who will come out to view your property after you submit a claim. They will determine how the loss occurred, if it is covered under your policy, and how much the plan will pay for repairs or replacement.
Claim
A claim is what you file with your insurance company when you suffer a loss. This is your formal request for replacement or repair.
Deductible
A deductible is the monetary amount of the repair or replacement that the policyholder must pay before insurance coverage kicks in. Often, a higher deductible means a lower premium and vice versa.
Premium
A premium is an amount a policyholder pays for an insurance company to take on their share of the risk. 
Agent
An agent works as a liaison between the policyholder and the insurance company. This person and their staff are available to answer questions, assist with the claims process, and help the policyholder choose the insurance plan that works best for them.
Personal Property
In the insurance industry, personal property refers to all of the tangible property within your home or business. Your furniture, electronics, clothing, and jewelry are all examples of personal property.
Have specific questions about how these terms apply to you? Schedule an appointment with one of our friendly team members, today!