March 22nd, 2022 by
rrteam
There are so many types of insurance coverage on the market. It can be difficult to decipher what your small business actually needs since every situation is different.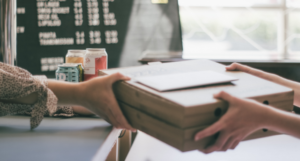 Let's take a look at Commercial Insurance Policies and what they cover.
Why You Need Commercial Insurance
As a business owner, you have responsibilities to customers, clients, and even passers-by. Insurance ensures you and your hard work are not at risk.
Commercial insurance specifically protects small business owners against incidents such as theft, property damage, liability, and more. Without exaggeration, I know that commercial insurance is one of the most important investments a business owner can ever make. 
Without the right coverage, an unforeseen loss or accident could not only put you out of business but could put your home and personal assets at risk, too.
Types of Commercial Insurance
As unique as your needs are, so too are the plethora of choices when deciding on a commercial insurance policy for your small business. Some of the most common policies include:
General Liability Insurance

Commercial Auto insurance

Workers' Compensation Insurance

Business Owner's Policy

Commercial Property Insurance

Professional Liability Insurance (Error & Omissions)
Factors that affect your insurance coverage include: 
Business location

Business type

Products/Services offered

Number of employees

Business driver needs
It can be hard to understand the ins and outs of each policy. Thankfully, you don't have to be well-versed in each, because that is what I am here to do!
Which Policy Is Right for You?
As an independent insurance agent, I take pride in reviewing your options with multiple insurance companies and comparing protection and prices to find you the best value for your business. 
No two small businesses are alike, and neither are their insurance needs. The best way to know which policies will fit your business is to schedule a no-obligation meeting with me.
We are proud members of the Mankato area marketplace, and we're committed to being an advocate for you and your business in times of need. We will help you be prepared for the unexpected by protecting your hard work!
For more information, or to contact us directly for an appointment, call 507-345-3366 or email reegan@rehmins.com. Alternatively, interested business owners can enter their information online here: http://rehmins.com/commercial-application/, and we can schedule a time to discuss your needs!