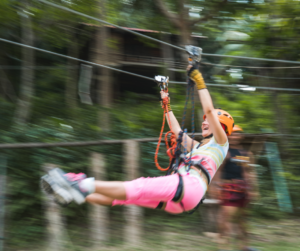 It may not seem like Mother Nature is quite ready, but I promise – spring is around the corner. As most families already know, that means spring break isn't far behind.

The calendar may mark the start of spring as March 20th (and small Pennsylvania rodents may beg to differ…) but nonetheless, it is typically Spring Break that marks the shedding of winter blues for summer greens!
So, what do you aim to do with your family this spring break? Here are some ideas. 
Take In a Twins Game
Nothing says Spring like a baseball game. The Minnesota Twins kick off their season with a home opener on Thursday, April 6 at 3:10 p.m. versus the Houston Astros. The first 20,000 fans can receive a Meal Deal, which includes a grandstand ticket to the game, a hotdog, and soda for $12.
The promotional event, presented by the city's local Northland Ford Dealers, makes it an affordable option for any family to enjoy a night out at the ballpark, with dinner included!
Hike to the Falls
No, you don't need to trek to Niagara to see gorgeous waterfalls. The Minneapolis Parks and Recreation Board oversees the Minnehaha Regional Park, "one of Minneapolis' oldest and most popular parks."
The space features a "majestic 53-foot waterfall, limestone bluffs, and river overlooks, attracting more than 850,000 visitors annually," according to the board's website. As snow and ice begins to melt to green grasses and blue skies, a trip to the park can get every member of the family some much-needed fresh air. With walking paths and bike rentals, and even a dog park, all are welcome, even the four-legged family members.
Ride the Longest Minnesota Zip Line
Get your adrenaline high with this birds-eye view of our amazing state. Located in Henderson, MN, the Kerfoot Canopy Tour has been voted one of the country's best aerial tours. With suspension bridges, viewing platforms, and ziplines, there are a variety of options for those over age 7 (ropes course) or 10 (zipline). 
The features at Kerfoot include a choice of a zipline canopy tour or a high ropes course. Age and weight restrictions do apply, so visit the site for more details. While the course is open year-round, there are ideal weather conditions in which to enjoy the fun. Check local weather reports before you schedule your trip!
'Cave' Into the Fun with Spelunking
A wonderful adventure awaits in Harmony, MN. Niagara Cave offers visitors a guided tour through the family-owned and -operated underground wonder. The fun begins each year with weekends in April, and continues May to October seven days a week.
Tour-going guests will get to see an underground stream alongside a 450-million-year-old fossil. The kids will (secretly) learn lessons in geology while having a blast on this one-hour tour. Cost is just $20.95 for those 13 and over, while children (ages 2 to 12) are $12.95. Those under age 2 are free.
I hope one of these ideas has inspired you to do something fun with your family over spring break – or at least, during these warmer spring months.